14/11/2019
As the demand for social housing increases within Cardinia shire, five organisations have come together to create ten short-term affordable houses for women and children, who have experienced family violence and are now faced with homelessness.
More than 220 people currently experience homelessness across Cardinia, with the Pakenham police referring two women to support services each day due to family violence incidents.
To address this growing need, ten houses have been constructed under the 'Built for Good' initiative, which was funded by the Peter and Lyndy White Foundation but is a collaboration between local organisations.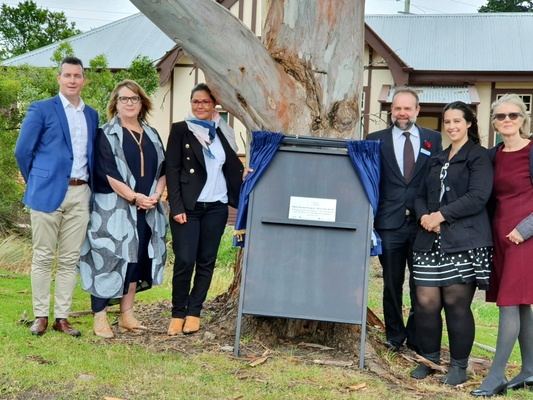 Constructed uder the Built for Good initiative
The housing complex, which features an on-site office, was built on council land by Sienna Homes and will be managed by community services Wayss and Windermere.
Featuring a mix of single and double storey units comprising of two, three and four bedrooms, the complete 26 bedrooms will provide a safe house for women and children, to help rebuild their lives.
"Being able to provide stable housing is the first step in truly allowing families to rebuild their lives," Windermere CEO Dr Lynette Buoy said.
"The opportunity to work with families to help them achieve their goals is the biggest honour we can be given."
Central Ward councillor Collin Ross said the project in Pakenham was one of the proudest things he's personally been involved in since joining council.
"It's extremely important because if people don't have somewhere to live, they notoriously go back to what they came from," Cr Ross said.
"Particularly in the early stages, if you go back to what you've just left, the prevalence of violence is extremely high."
Wayss CEO Elizabeth Thomas said the flagship project is one that should be replicated in other areas of need across Australia.
"A project of this scale can only become a reality with true collaboration and cooperation," Ms Thomas said.
"The Main Street Project is a wonderful demonstration of the power of partnerships and has been made possible by the commitment of Cardinia Shire Council to provide the land for the development, the Peter and Lyndy White Foundation's generosity in funding the construction of the homes, Sienna Homes' contribution to the building project, and Wayss' and Windemere's specialised service skills."
The Gazette understands some of the houses are already being used by vulnerable women and children, who will be eligible to live at the property for up to two years.
We officially opened the residences on the 14th of November 2019